About Sir William Roberts Centre
People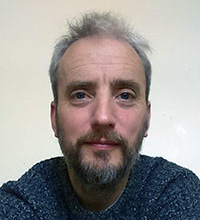 Norman Dandy joined Bangor University as Director of the SWRC in July 2018, having previously worked for the Forestry Commission (Forest Research) and Plunkett Foundation. His interests are in land-centred governance and management practice, primarily with regard to forest and woodland landscapes. His work focuses on a number of core sustainable land use questions, including responses to biosecurity threats, achieving species conservation, the agency of land and other species through natural regeneration or 'rewilding', and collaborative approaches to management in 'patchwork' landscapes with diverse ownership and management. Using mainly qualitative methods he explores the everyday social, political, ethical, and cultural relationships with land and other species that construct our practices and approaches to management.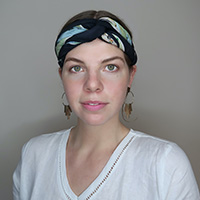 Theresa Bodner joined Bangor University and the SWRC to pursue a PhD in Forestry on emerging spaces for native woodland expansion Britain's future. She is especially interested in environmental cross-discipline research, such as mixed method approaches to understanding the environmental and social complexity of European landscapes. One focus of her current work is pathways of native woodland expansion in Britain and their interaction with other land covers and land uses. This interest in bridging knowledge cultures also explains her passion for science communication (for which she has completed a communication degree), as well as her engagement with environmental entrepreneurship and business sustainability, in order to understand sustainable land use from a business perspective.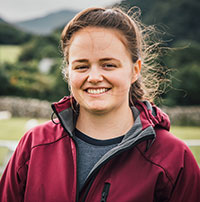 Hollie Riddell joined Bangor University and the SWRC as a PhD student, working on a project focused on assessing the environmental footprint of lamb production. The aim is to produce an updated environmental footprint that takes the altitudinal and temporal aspects of lamb production into account. The fieldwork is focused on generating improved emission factors across lowland and upland pastures for two major greenhouse gases that arise due to production: methane and nitrous oxide. Gathered data will be used within an LCA (life cycle assessment) model to determine an overall environmental footprint and look at potential mitigation options in the context of net zero carbon targets. Hollie has also previously completed work on a carbon footprint for venison production in Scotland. She is particularly interested in the bridge between academic research and resulting environmental policy.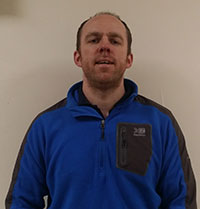 Prysor Williams is a Senior Lecturer in Environmental Management at Bangor University. He has a broad range of research interests that usually sit at the interface between agriculture and the environment. These include organic resources (slurries, manures, etc.), pathogens, antibiotic resistance, and soils. Having worked on several large interdisciplinary projects, he also has a considerable interest in the ongoing discussions around land use (sustainable intensification, delivery of public goods, etc.), especially so in an upland context. He sits on the R & D Committee for Hybu Cig Cymru / Meat Promotion Wales, is a Board member of the multi-million pound Farming Connect programme and the Welsh Government's Sustainable Brand Values initiative. He is also the Chair of the Agriculture Industry Climate Change Forum and the Carneddau Landscape Partnership. Prysor was raised on a livestock farm typical of many in North Wales and beyond, and still spends much of his time farming. He feels that first-hand experience of farming feeds into his research, but also helps ensure that this research has real applied value and relevance.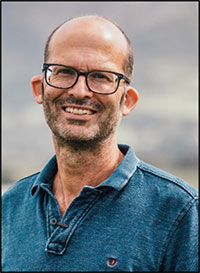 Dave Chadwick is Professor of Sustainable Land Use Systems at Bangor University, and has an honorary position at the Interdisciplinary Research Centre for Agriculture Green Development in the Yangtze River Basin (Southwest University, Chonqing, China). His interests are in the management of nutrients in livestock manures, other organic resources and fertilisers to optimise nutrient utilisation whilst minimising impacts on water and air quality. This includes; quantifying and mitigating greenhouse gas emissions, reducing the risk of transfers of pollutants to watercourses, and understanding the secondary impacts of mitigating diffuse agricultural pollution. As well as publishing scientific papers, he contributes to policy and practice, e.g. via his membership of Defra's Nutrient Management Expert Group and Wales' Agriculture Industry Climate Change Forum.
Sir William and land-centred research and teaching at Bangor University
This collaborative initiative is funded by a generous gift from Sir William Roberts.
Sir William (1884-1971) was born into a farming family on Ynys Môn (Isle of Anglesey) and attended University College North Wales (now Bangor University) between 1902 and 1906, graduating with first class honours in chemistry. Joining the Indian Agricultural Service, he went on to have an enormously successful career first in academia, and then commerce. He was appointed the first professor of agriculture at what was then the Punjab College of Agriculture at Lyallpur (now the University of Agriculture Faisalabad), where he co-authored A Text Book of Punjab Agriculture and developed a long-lasting interest in cotton. For well over 30 years he then followed his commercial instincts playing a key role in the huge growth of the cotton industry in the region.
Initially, Sir William's focus was on the importation and testing of new varieties of cotton in the Punjab's increasingly well irrigated landscape. Subsequently, through various lease arrangements he was able to up-scale cotton growth across the region using high yielding crops over large areas. Following the partition of India and Pakistan in 1947, the area under Sir William's tenure decreased and he eventually concentrated on seed production and distribution – establishing what is today RCA Seed.
Throughout his life Sir William remained engaged with his university. In 1957 he established an agricultural research trust that funded postgraduate studies and exchange between Pakistan and Bangor. Over 40 years, this fund provided training for a number of agricultural scientists who went on to hold senior positions in Pakistan. After returning to North Wales he served as Vice President of the College (1961–1966) and on the School of Agriculture Committee until his death in 1971.
Sir William's legacy encapsulates the breadth and depth of land-centred scholarship at Bangor University that not only includes agriculture but also ecology, history, chemistry, conservation, geography, and more than a century of forestry. This strength and diversity forms the foundation for the Centre's work.